Description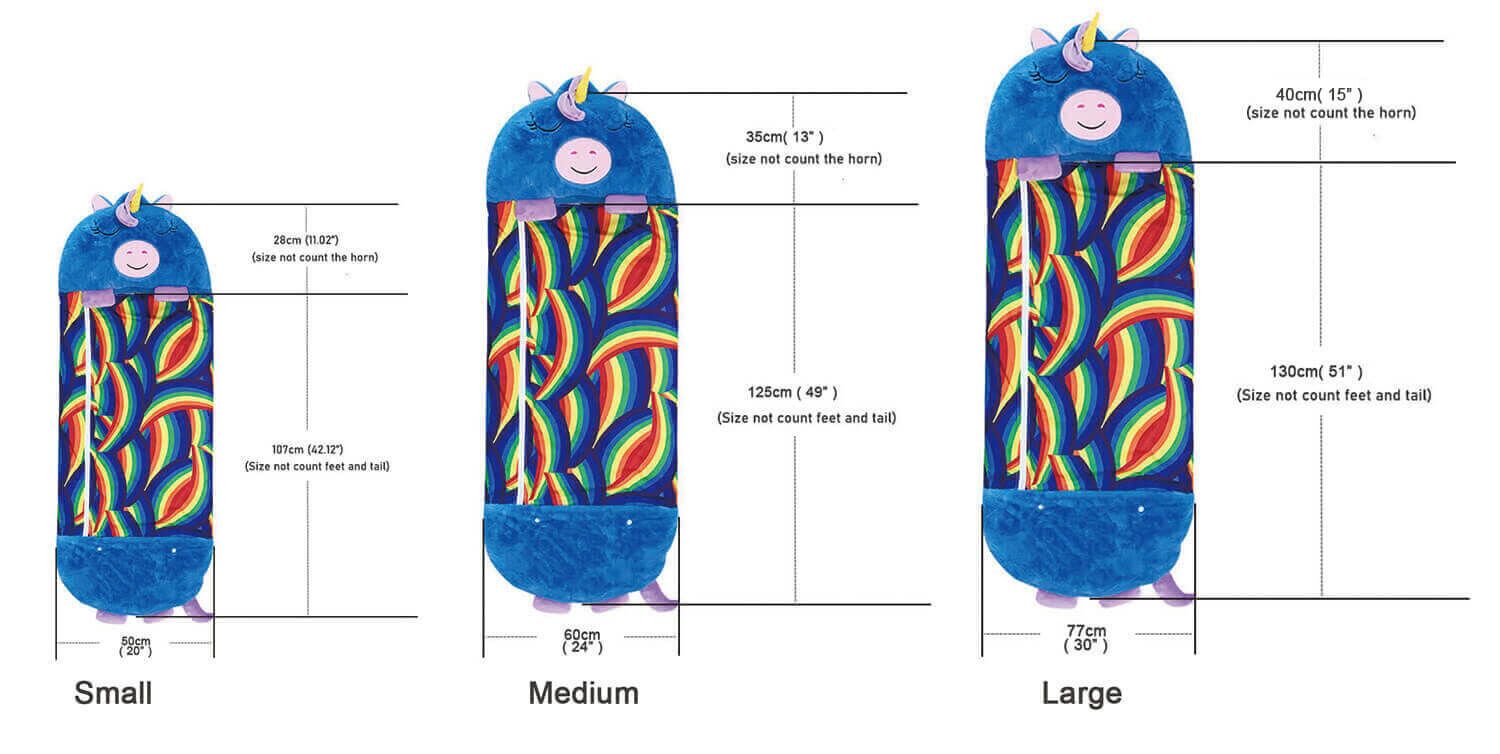 YOUR GO ANYWHERE FRIENDS – Perfect for playtime, nap time, anytime! They play with you all day and are perfect for sleepovers too! Each Happy Napper makes a great friend to take with you anywhere you go so that you can play all day and nap easily!

PILLOW & SLEEPY SACK IN ONE – The perfect play pillow! When it's time to sleep, pull on their feet reveal a cozy sleepy sack. When napping is done, the sleepy sack easily folds back up and is secured by two button snaps, and you can play again!

ULTRA SOFT, COMFY & COZY – Made of super soft material and a comfy pillow to keep your child cozy and snug while they nap. Happy Nappers have a simple pull 'n zip on the side so your child can cuddle up and nap inside of it while staying super snug!

MACHINE WASHABLE FOR EASY CARE – Each character's premium quality plush material is machine washable on the delicate cycle, so you can always have your Happy Napper clean and by your side, ready to nap and play every single day!

CHOOSE FROM 8 FUN CHARACTERS & 2 SIZES – Arianna the White Unicorn, Charlotte the Pink Kitty, Dusty the Yellow Dog, Kodiak the Gray Husky, Monique the Pink Unicorn, Shak the Shark, Duncan the Dragon, and Lilly the Lady Bug! Comes in Small size 54″ L x 20″ W, Medium size 62″ L x 24″ W,or Large size 66″ L x 30″ W.